What We've Been Cooking...
'Tis the season for eating and entertaining. Merry Christmas and Happy Holiday Roasting from Washington's family of beef farmers and ranchers.

cheers!
Happy Holiday Roasting
Let's lift a glass to the season of eating and entertaining! And a roast like this is certainly worth a toast. Introducing Bourbon & Coffee Rubbed Rib Roast, the star of the show for your holiday meal this year.
Happy House Guests
Anyone hosting over the holidays knows it's about more than just that one big meal. This time of year we take on eating like it's our job. So make those house guests happy with fabulous meals around the clock. We'll get started with some spectacular savory breakfasts.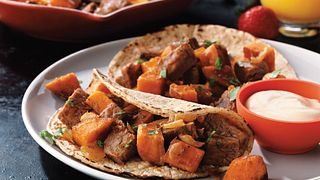 Beefy Sweet Potato Hash
The perfect way to give leftover sweet potatoes new life, this hash is made with beef roast and taco seasoning for a flavor-packed breakfast.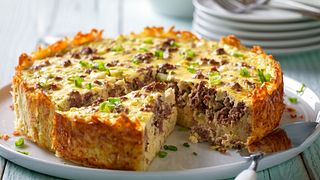 Beef Sausage & Goat Cheese Egg Bake
Beef breakfast sausage is the star of the show in this egg bake. Hash brown crust and goat cheese help make this a smooth and savory cheese cake.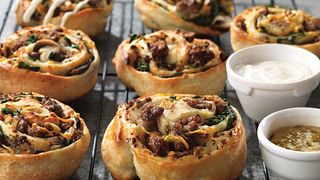 Beef Sausage Sticky Buns
A savory spin on cinnamon buns, these sticky buns get a protein boost from homemade beef breakfast sausage and plenty of veggies like mushrooms and spinach.
Still Hungry?
We've got more where that came from check out our seasonal recipe collections.